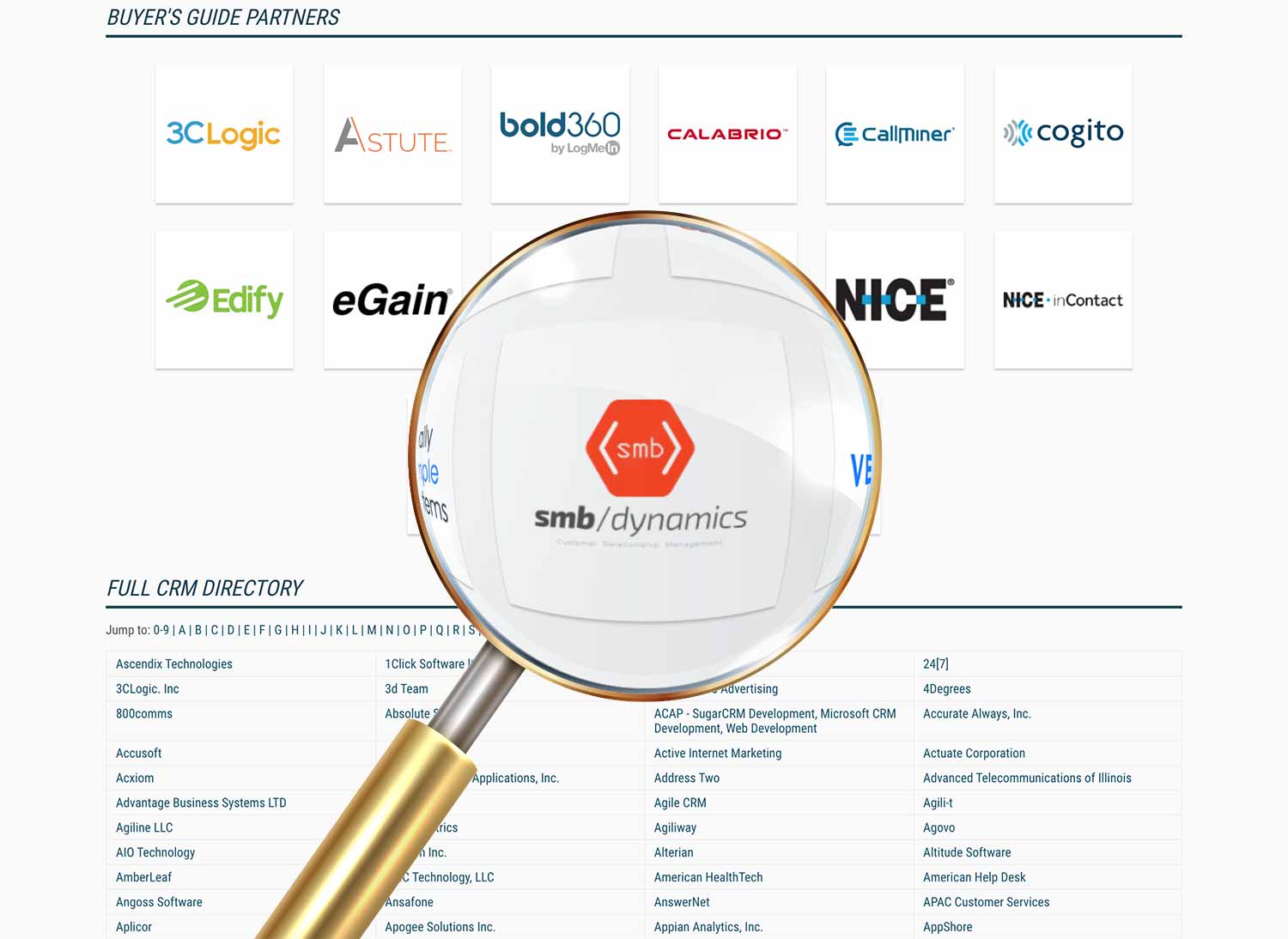 Find us on Destination CRM's Buyer's Guide!
SMB Dynamics is pleased to announce that we have been listed on the Buyers Guide for CRM software. We are a leading provider of enterprise-level business management solutions, and our products help organizations manage their employees, customers, suppliers and more.
The Buyers Guide provides an easy way for businesses to find the best deals on all your business needs, and we are happy to be included as one of their top partners. Click here to visit the Buyer's Guide, hosted by Destination CRM.

Receive our latest news in your email
Related articles