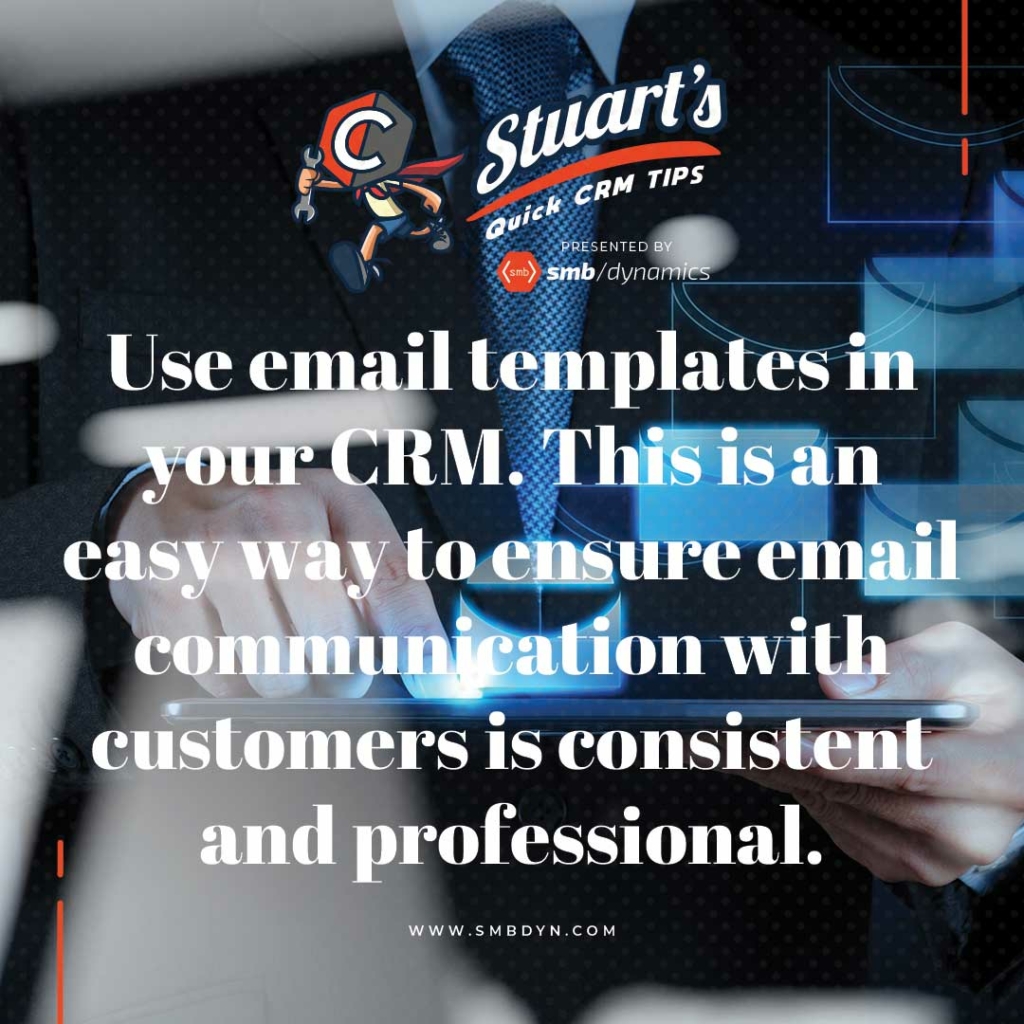 What? I can use email templates in my CRM?
A CRM is more than just a list of your customers. It's a customizable machine that can process that customer data, and automate customer related work for you and your employees, including email communication with your customers.
You don't need to learn how to code or anything like that. Most CRMs include an email template editor so you can create emails as needed. You'll be able to do it all from the comfort of your own home!
Here's an example of an email template that could be used in a CRM:
"Dear [customer_first_name],

We're pleased to inform you that your order has been received and is being processed as of [processed_date]. We appreciate your business and look forward to serving you in the future.

[order_details]

Thank you.

Griffin Technologies

Phone: 555-555-5555

Address: 1650 West Lake Blvd, Sacramento CA"
The CRM will automatically fill in the blanks using your customer data, then it will create and send an email to the customer.
You can gather statistics about your customers by including links in the email which report back to your CRM system, telling you which customers have received and opened your email. You can also track how many customers receive your email in order to create relevant, personalized future emails.
This is just a fraction of what you can do if you get a CRM!
Do you need any help setting up your CRM and email templates? At SMB Dynamics, we provide a free consultation and will go through the process with you, step by step!
You can learn more about our services here.
Thanks so much for reading! Please leave a comment, or tweet us @SMB_Dynamics if you have any questions or suggestions for a future topic.
We're here to help!