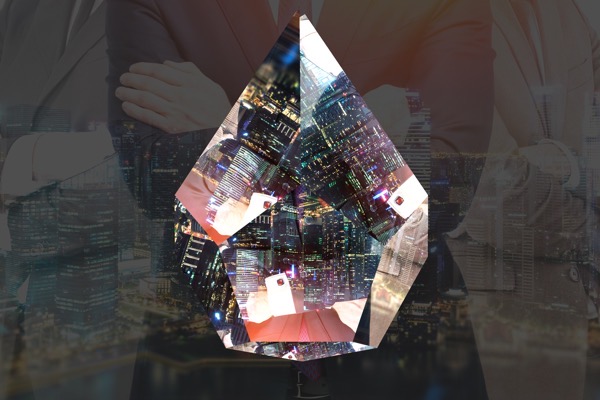 Welcome to the sixth of our 8-part blog series, The Ultimate Guide for Your CRM Success!
Thank you for joining us. As CRM strategists we believe every successful CRM project rests on a firm foundation of understanding and planning. The journey includes key "stops" or specific planning stages as you move through the process before the CRM implementation. If you missed any of the previous CRM series planning blogs, catch-up here.
Today, You Will Learn:
The importance of refining the CRM project goals and expectations.
The significance of gathering and recording all requirements based on 5 types of CRM project requirements.
How to use a Work Breakdown Structure to identify CRM deliverables.
But first, let's recap what we've done so far on this CRM planning journey. At this point in your project planning you have Created the Business Case; Identified and Met the Stakeholders; Defined the Scope of the Project; Set Goals and Expectations of the project and its Outcome; and Completed a Thorough Risk Assessment and Developed a Risk Mitigation Action Plan.

You are now ready to apply those goals and expectations to the next level of your project planning, defining the deliverables. Keep in mind, a goal is an overarching definition of a desired outcome of the project. A project will usually have many goals. Each goal will have a specific list of requirements to ensure that the goal(s) is met.
Apply and Refine the CRM Goals and Expectations
Refine the Direction of Your CRM Goals and Expectations

You've gathered the list of goals from the stakeholders and have a grasp of their ultimate expectations of the CRM project outcome. The key to moving forward is to give the stakeholders a specific direction for each measurable outcome and a time period in which to reach the outcome. Take the identified stakeholders' goals and list all requirements to attain each of those goals.

Gather and Document the Requirements for Each CRM Goal
Requirements are defined as a detailed collection of requisite steps needed to achieve a goal.
It will usually take many requirements to complete a goal. So it is imperative to capture those requirements in a "requirements document".

When gathering the requirements, it's important to keep in mind the various types of requirements. Not all gathered requirements are applicable to the functional specifications of the system. It's also crucial to assign numbers to your requirements. (We do this on our Requirements List.) These numbers will then be tied to a deliverable and help you track the progress of that specific deliverable.
5 Key CRM Project Requirement Categories to Capture the Steps to Reach Your Goal
Business requirements define a specific business need relative to the CRM solution. For example, the system must reduce order entry errors by 40% within the first 6 months of the CRM implementation.
User Requirements define what a user needs from the system. As an example, your customer service rep in the field will need to access the CRM system from their mobile device.
Functional Requirements explain what the actual CRM system needs to do to accomplish the desired result. For example, when a user logs in to the CRM system in the morning they need to see a list of their assigned tasks or their team's required objectives for the day.
Implementation Requirements provide insight into what needs to happen to ensure the solution is deployed successfully. For example, all new CRM system users who will be affected need to be properly trained on its functionality.
Non-Functional requirements apply to the "backend" segments of an application. As an example, data retention must be at least 7 years for all contractual agreements with a customer.
Your CRM system needs to have a storage functionality built to accommodate this requirement.
Turn the Project Requirements Into Deliverables
Working Definition of A Deliverable

Maxum Yakubovitch, a 15-year veteran Project Management Business Consultant, provides one of the best definitions for the word deliverable.
A deliverable is any unique and verifiable product, result, or capability to perform a service that must be produced to complete a process, phase, or project.

https://explore.easyprojects.net/blog/how-to-define-project-deliverables
In other words, CRM deliverables are the expected output of a task or group of tasks derived from defined requirements that meet a CRM project goal.

Categorize and Classify CRM Requirements To Identify Each Deliverable
At this phase of your project planning, it would be extremely effective to refer to Our Work Breakdown Structure (WBS) Worksheet. It provides a way to associate the requirements for each CRM goal to the defined CRM deliverables. Include the following 3 key components related to each deliverable on the WBS worksheet. Get a free WBS download in the Takeaway Tips below.

Identify These 3 Key CRM Components for Each Deliverable

Current Status: Most if not all of your deliverables will initially be in an identified state. However, once the development of your CRM solution begins, you will want to update the status with each completed task. For example, one of the project's requirements is to have an email notification sent to the fulfillment manager upon contract execution with the order details. The deliverables would be a) creation of an email template b) a workflow to trigger the email at the appropriate time. These deliverables may not happen until later on in the development of your CRM because the workflow rules still need to be written.
Duration: What is your forecast for the completion of the deliverable? The anticipated duration to complete a deliverable needs to be added to the Requirement Worksheet. The duration may have other impacts on future deliverables or tasks and sub-tasks assigned to them. A Primary Task and/or deliverable is a top-level work product. Multiple subtasks may also be addressed. A sub-task is the underlying individual steps needed to complete the Primary Task. The projected duration for each type of task needs to be noted. As an example, you have a deliverable to implement new server clusters for data storage failover in the event of a server failure. The primary task is to order three servers. The sub-task would be to obtain database software and licensing.
Completion: Deliverables should have specific criteria to define the completion of that deliverable. To define the completion, ask important questions such as "What is the expected result, output, or action from this deliverable?" Each deliverable should be tied to an identified requirement in the project. If you previously assigned numbers to the requirements document and assigned a corresponding number to the deliverable, then you have efficiently linked the project requirements to the CRM deliverable/solution.
Takeaway Tips:
Refine your CRM project goals and expectations.
Thoroughly gather and record project requirements on a requirement worksheet.
Determine your CRM deliverables based on your defined project requirements.
Include the status updates, duration of project tasks, and the deliverable completion criteria on Work Breakdown Structure (WSB Worksheet )
Download the worksheet by filling out your information here:
[salesforce form="6″]
Contact SMB/Dynamics for a Free Consultation
to discuss how we can help you define your project requirements and deliverables for a successful CRM deployment.

Join us on November 28, 2019, for Blog 7:
Create a CRM Project Schedule and Milestones
Don't forget to share with your teams. Follow us on LinkedIn and Twitter.

Receive our latest news in your email
Related articles